Overview
Firms using Practifi will likely want to update the logo in the upper-left-hand portion of their organization's page to maintain the team's branding throughout the tool. This article outlines the steps to update branding within your Practifi organization.
Updating Themes & Branding
To update the logo your team sees when accessing your instance of Practifi, navigate to the Salesforce Setup page by clicking the gear icon in the upper right-hand corner of the page (represented by

) and selecting Setup. Next, using the Quick Find search bar, you will enter "Themes and Branding" and click the option provided in the left-hand menu. Once the Themes and Branding page loads, we will want to find the Practifi Blue option and select the caret button to the right of the record. From the drop-down menu, click Edit.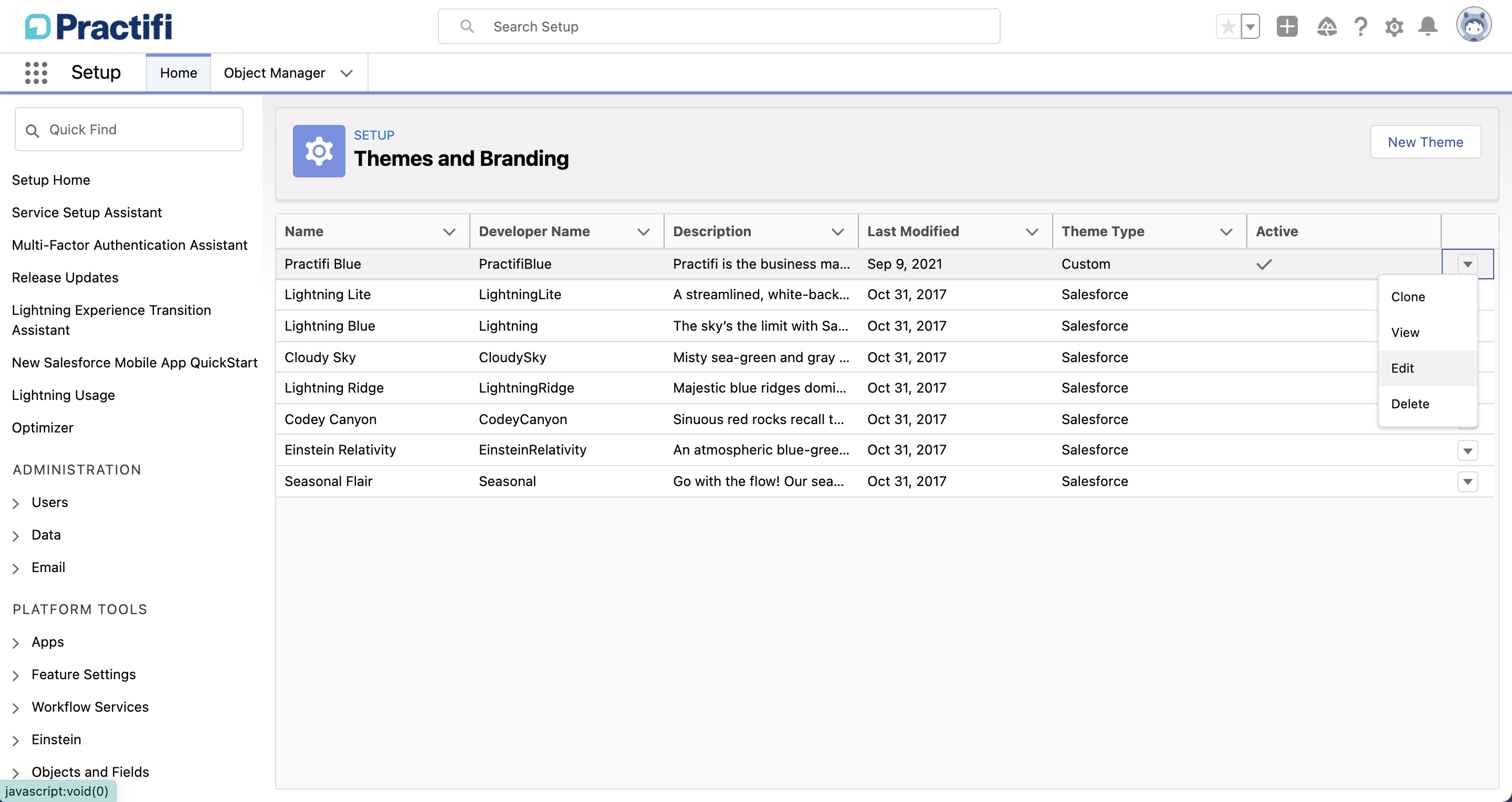 Confirming Image Settings
Selecting the Practifi Blue Theme's edit button will load a new page that allows editing to the logo currently used in the organization. Under the Branding section of this page, we can remove the current image found in the Branding Image field by clicking the Remove hyperlink.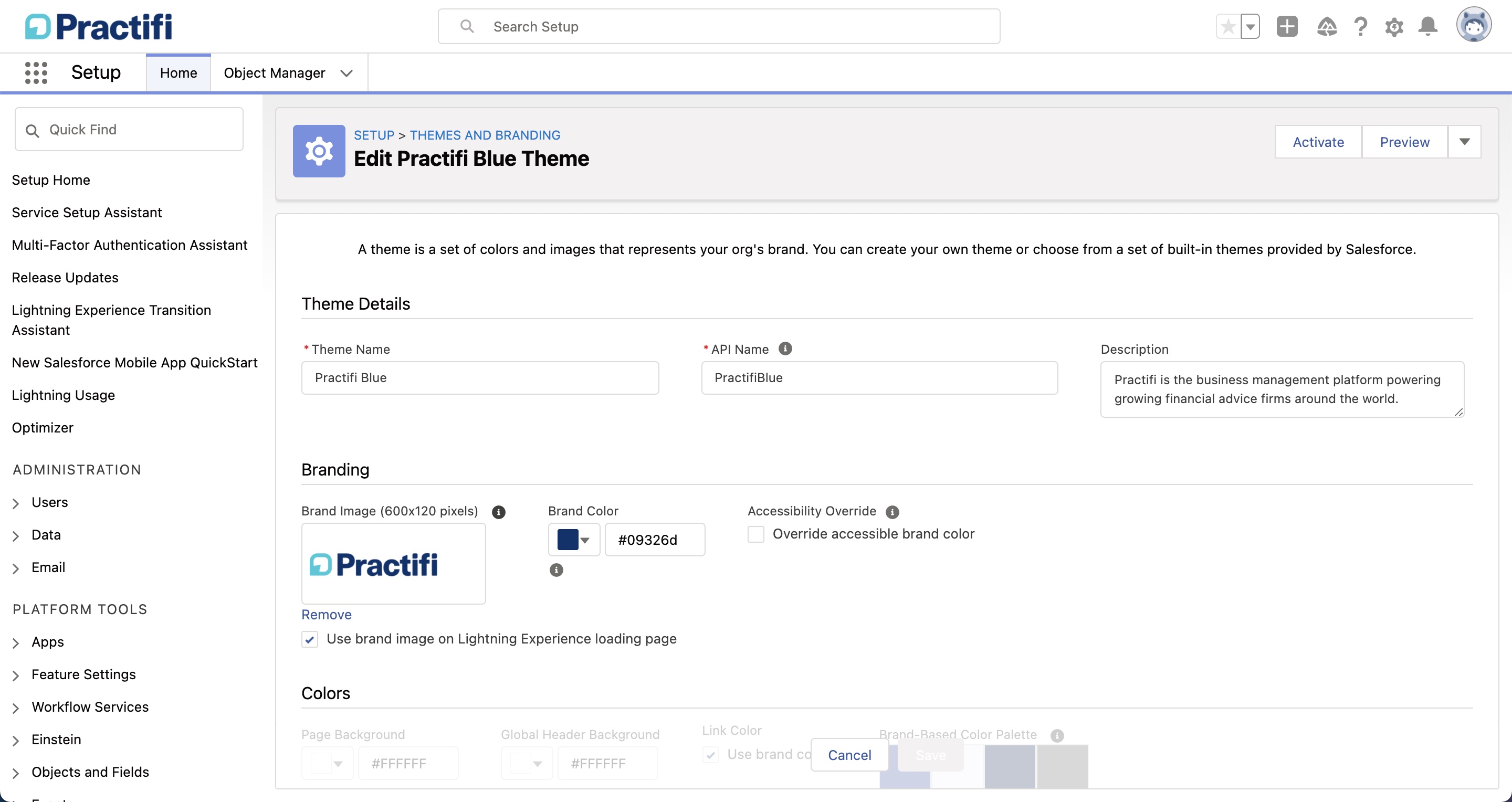 Once the field is blank, we can click into the field and select a new image from a local drive.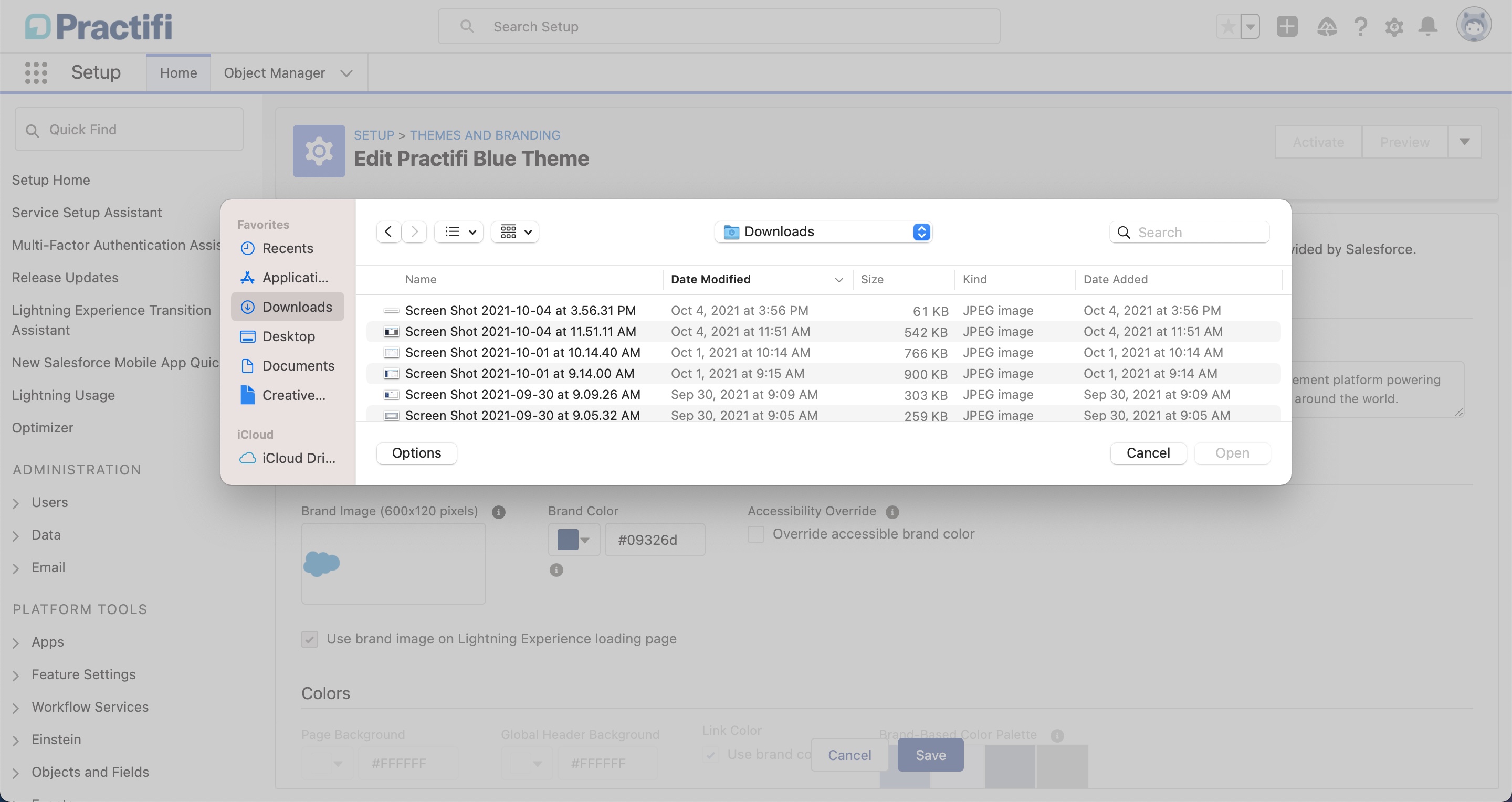 Please note: To ensure proper formatting, the image we choose for uploading should be 600 x 120 pixels.
Once we've chosen our logo and clicked the Open button, we will select the Save button at the bottom of the page. After a refresh of your page, you should now see the updated logo in the upper-left-hand corner.