Our Support team is available to help you resolve issues within your Practifi instance and provide answers to your questions through Zendesk. A comprehensive ticket allows our team to expedite your ticket and prevent back-and-forth communication from delaying your resolution.
The steps below outline the best practices for filling out the Zendesk request form. Each request should have an individual ticket created through this form to ensure prompt resolution for each issue.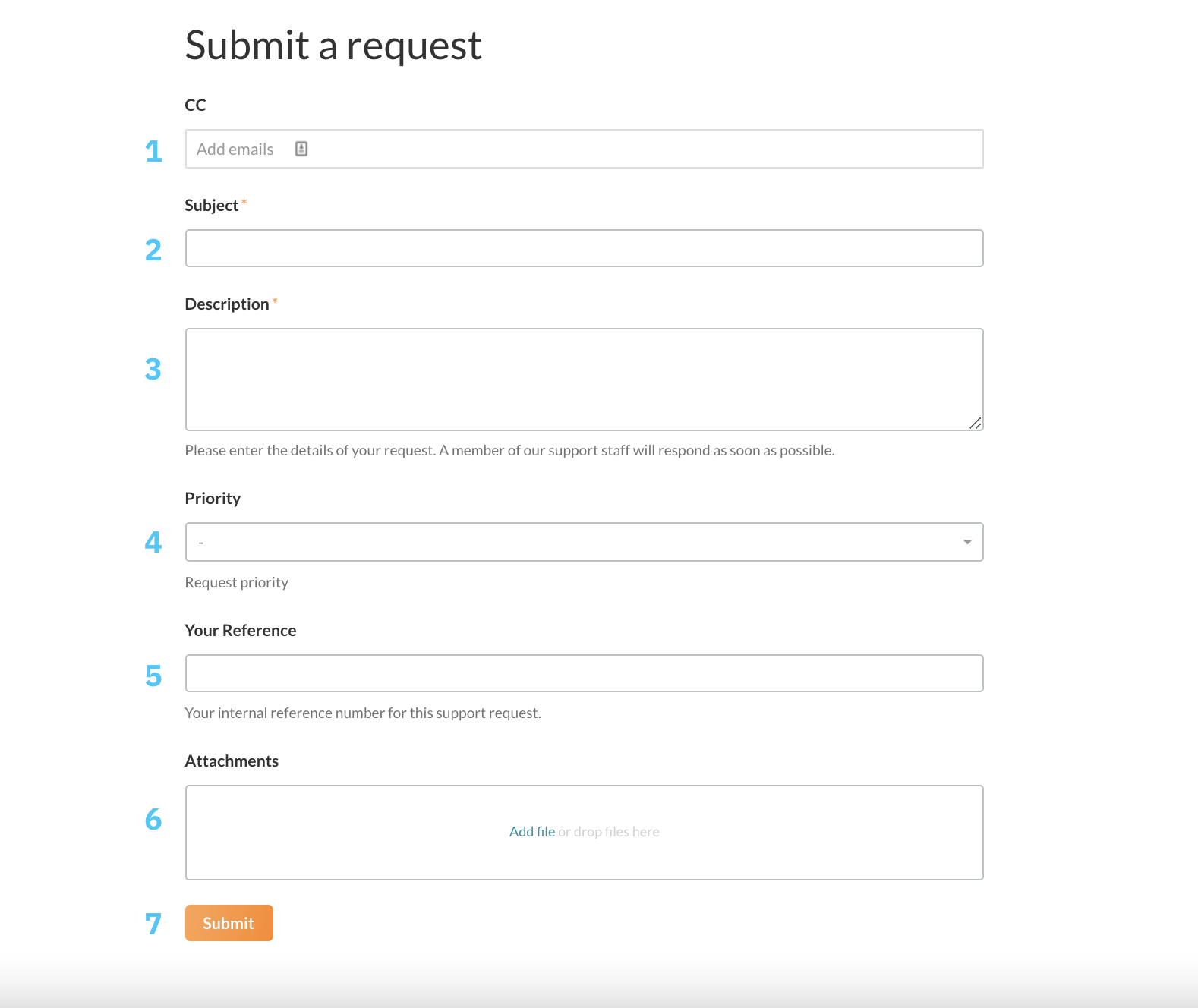 In the CC field, please add any admin users that are relevant for ticket resolution.
Enter a short description of the problem or question within the Subject field. For example, "Feldman Household displaying incorrect phone number."
Provide any relevant information surrounding your request within the Description box. To assist our team, the best practice is to cover the following:

Who

- The number of users encountering this error. If this is happening to a specific user, please provide their name.

What - How is this issue displaying for you? If possible, please describe the steps taken before encountering the error to help our team replicate the problem when investigating.
Where - Give a short description of where this issue displays for you within your organization.
When

- If applicable, please let our team know how long you have encountered this problem and when it began.

Set the ticket's priority so that our team can best help your firm's requests. Priority meanings are as follows:

Low - A general question for support or an error that is not preventing daily work and is not widespread.
Normal - The issue does not prevent the user's daily work from occurring but is widespread within your organization.
High - The problem is causing difficulty for users, but they can still access Practifi.
Urgent - The issue completely prevents users from using or accessing Practifi and does not have a workaround.

You can enter your internal reference number for this support request within the Your Reference field. This information is not required for ticket submission but can be helpful for your internal organization, especially if the team uses a secondary ticketing system.
If the problem occurs on your screen, please send a screenshot or short video of the error using the Attachments field. An ideal screenshot displays your entire browser window, including the URL for the page.
Select Submit to send the ticket to our team.