Individuals is the entity type used within Practifi to denote individuals included in financial planning services offered by the Advisor. They can be created automatically by integrating with an external management service, like a Portfolio Management System, or manually. The following outlines the steps for creating an Individual manually.
Global Actions
Creating an Individual is one of the actions available under the Global Actions dropdown list in the top-right corner of Practifi. Note the other types of Global Actions available under this dropdown.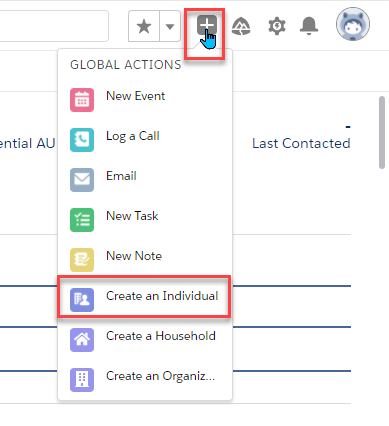 A panel will appear on the lower-right of the screen. Complete the fields as listed, noting the mandatory sections.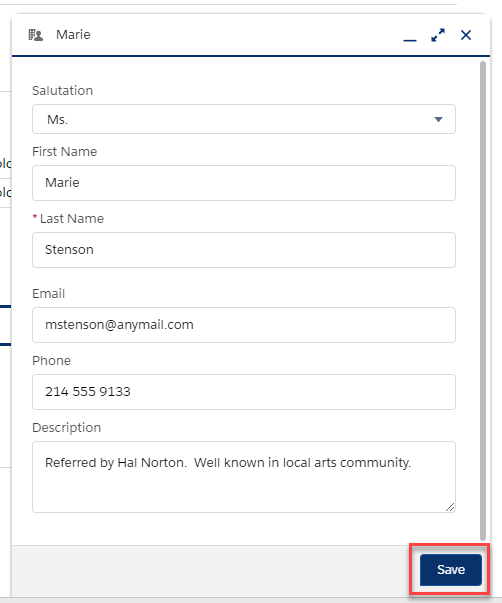 Click Save to continue. A small success message will appear.

Important Note:
At this point, the Individual is simply a record in Practifi, which can be used for marketing and presales work. It is not a Prospect or a Client yet. To convert the Individual to one of these statuses, you should locate the Individual using the Directory app and use the Actions dropdown list on the Individual record to first Promote to Prospect and then Promote to Client from the same dropdown.
An Individual can also be added to a Household as a new member or to an Organization, using the additional dropdowns on the Actions list.