There are scenarios where you interact with a client and want to add a corresponding interaction and tasks related to the interaction in Practifi.
You can add both using a single page without navigating between different pages. While adding an Interaction, you can also add related Tasks.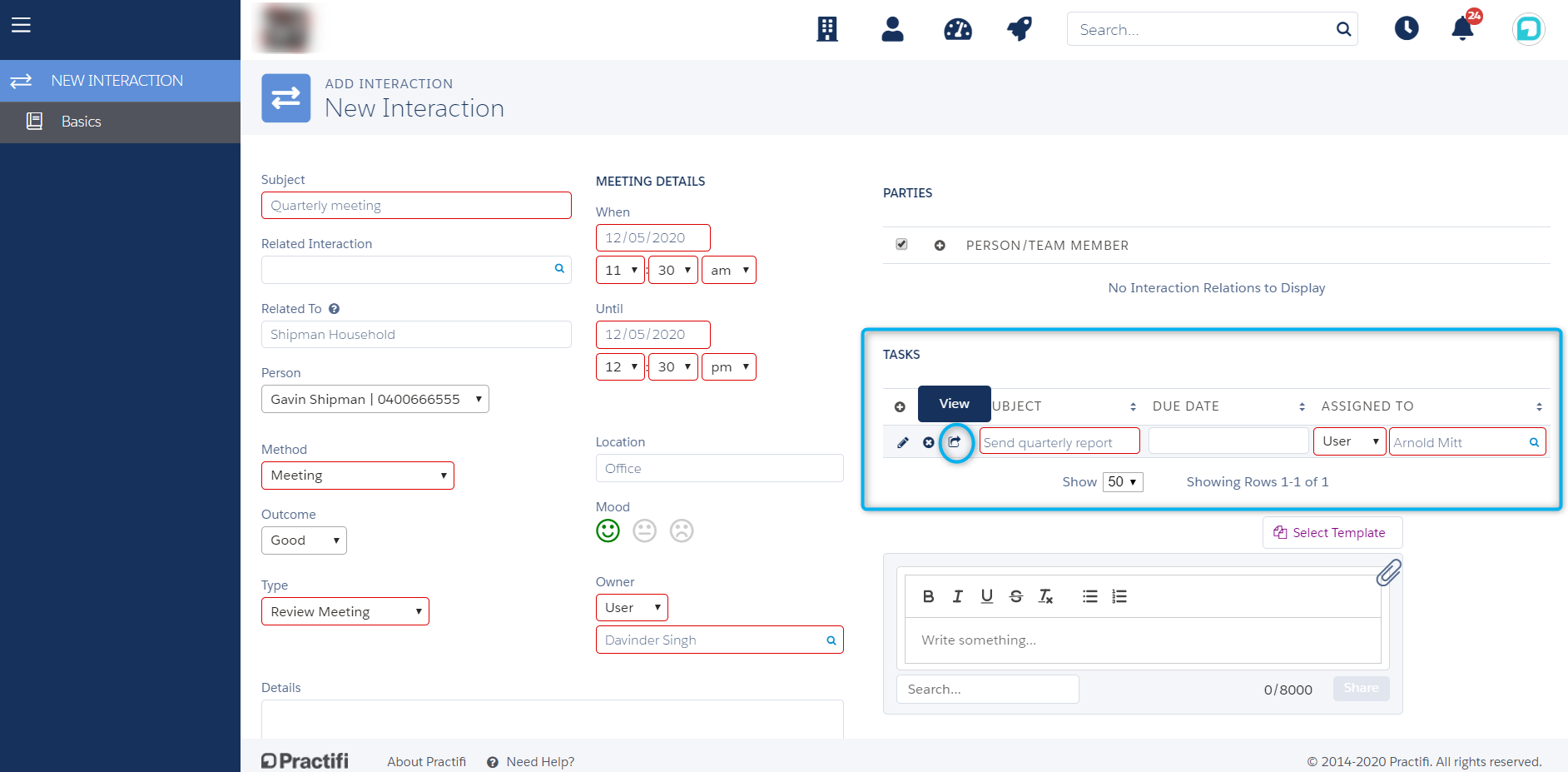 Click the View button and a Task window will pop up where you can add more details.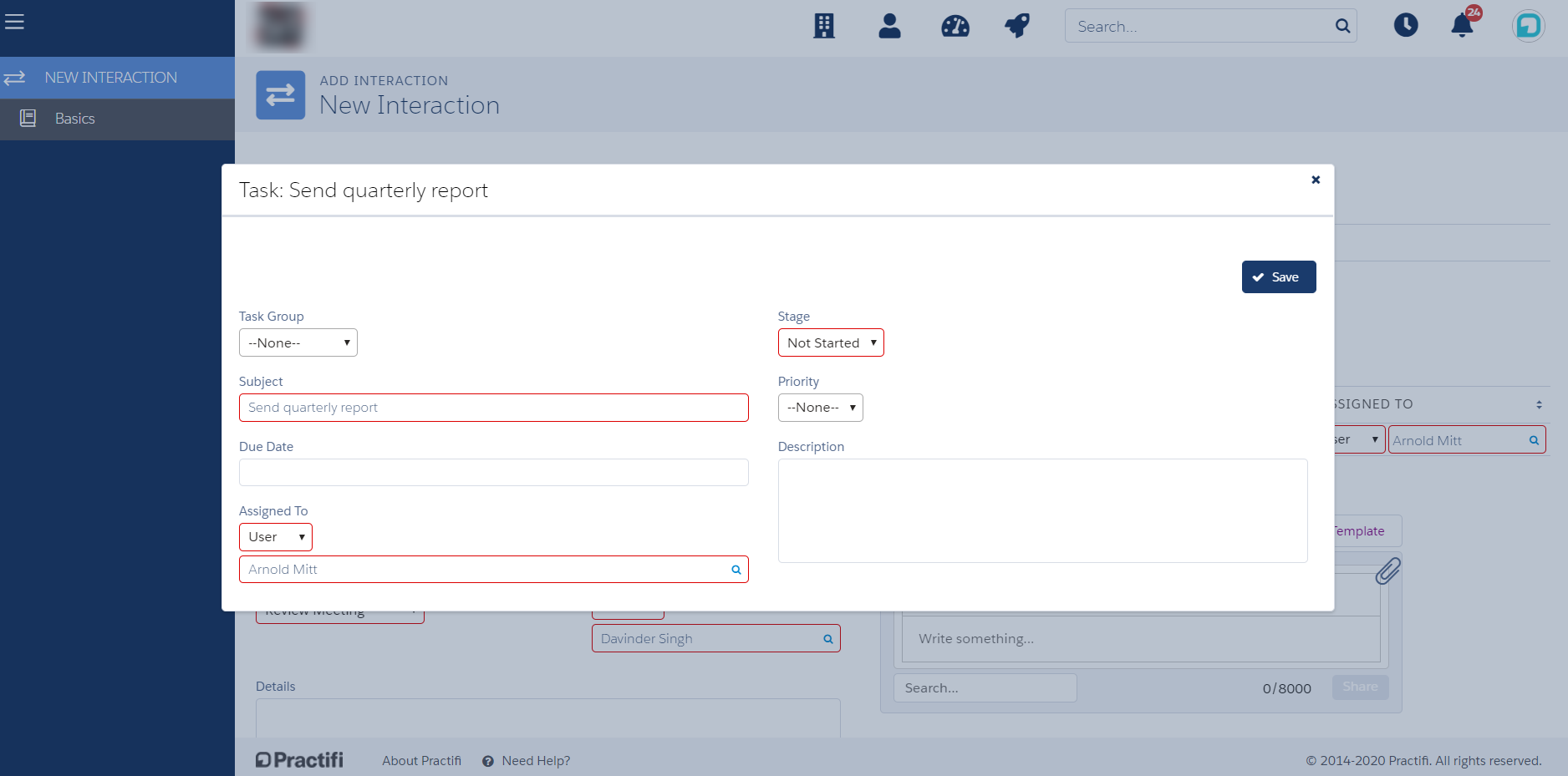 Once you save the interaction, all the related tasks will appear in the Tasks sidebar of the interaction.