When a user logs into Practifi they are directly taken to their default App's landing page. Initially this will be Practifi's At A Glance landing page: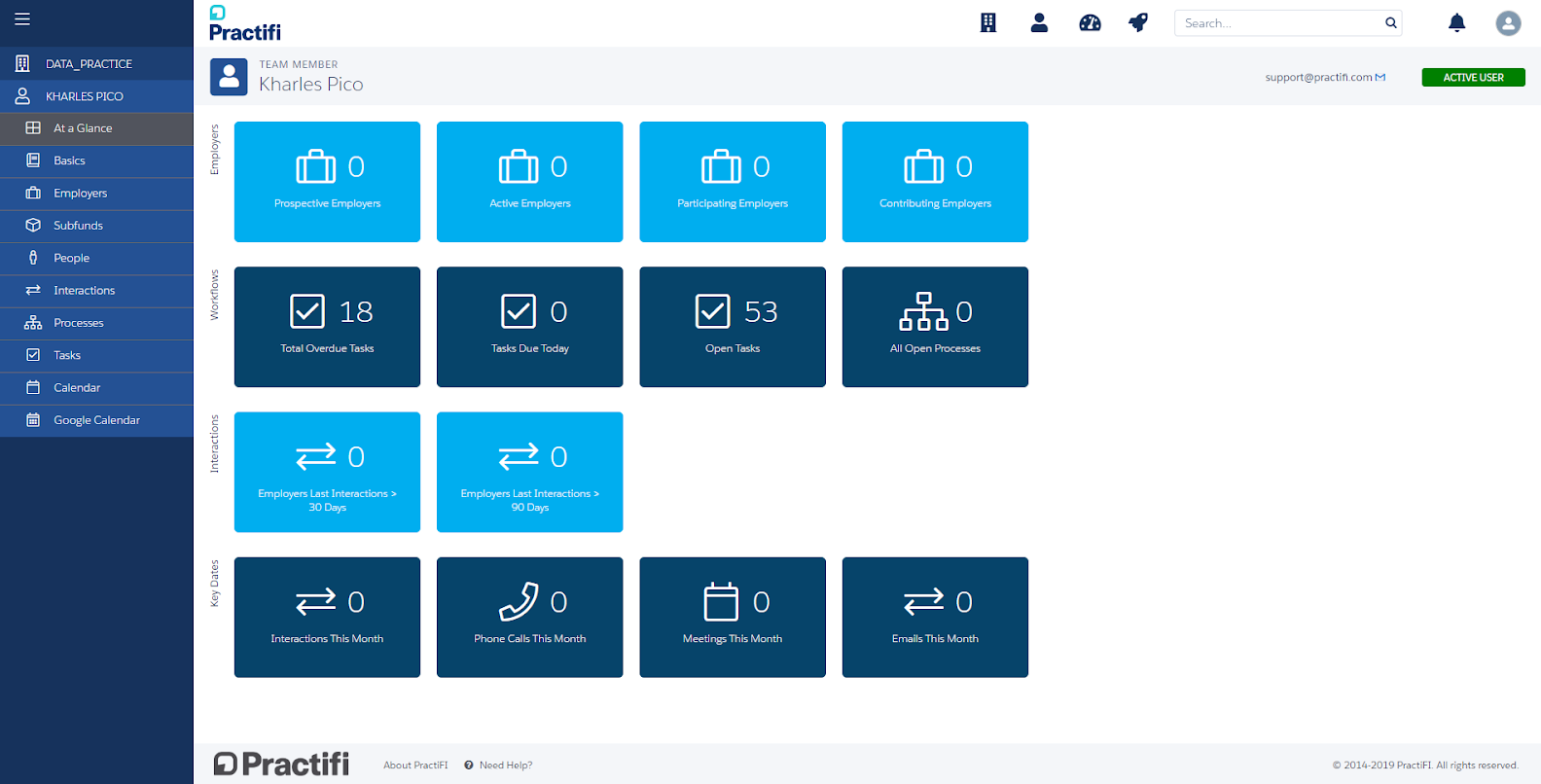 From time to time you may be directed to another App - this then would change the default landing page. For example, Salesforce Chatter.

Unfortunately, Salesforce does not allow the ability to default the App, post initial login. Choosing Practifi SPA from the drop-down unfortunately does not reset this back to Practifi.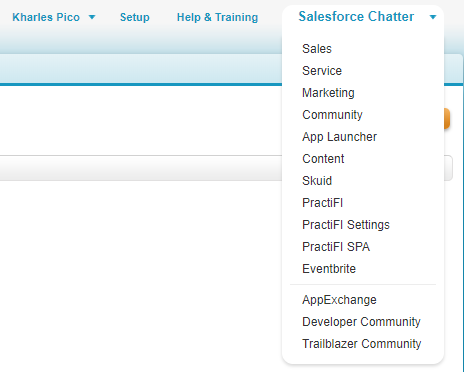 To change the default App to Practifi perform the following steps:
1. Login to Practifi - this will take you to the previously selected App's default page example Salesforce Chatter: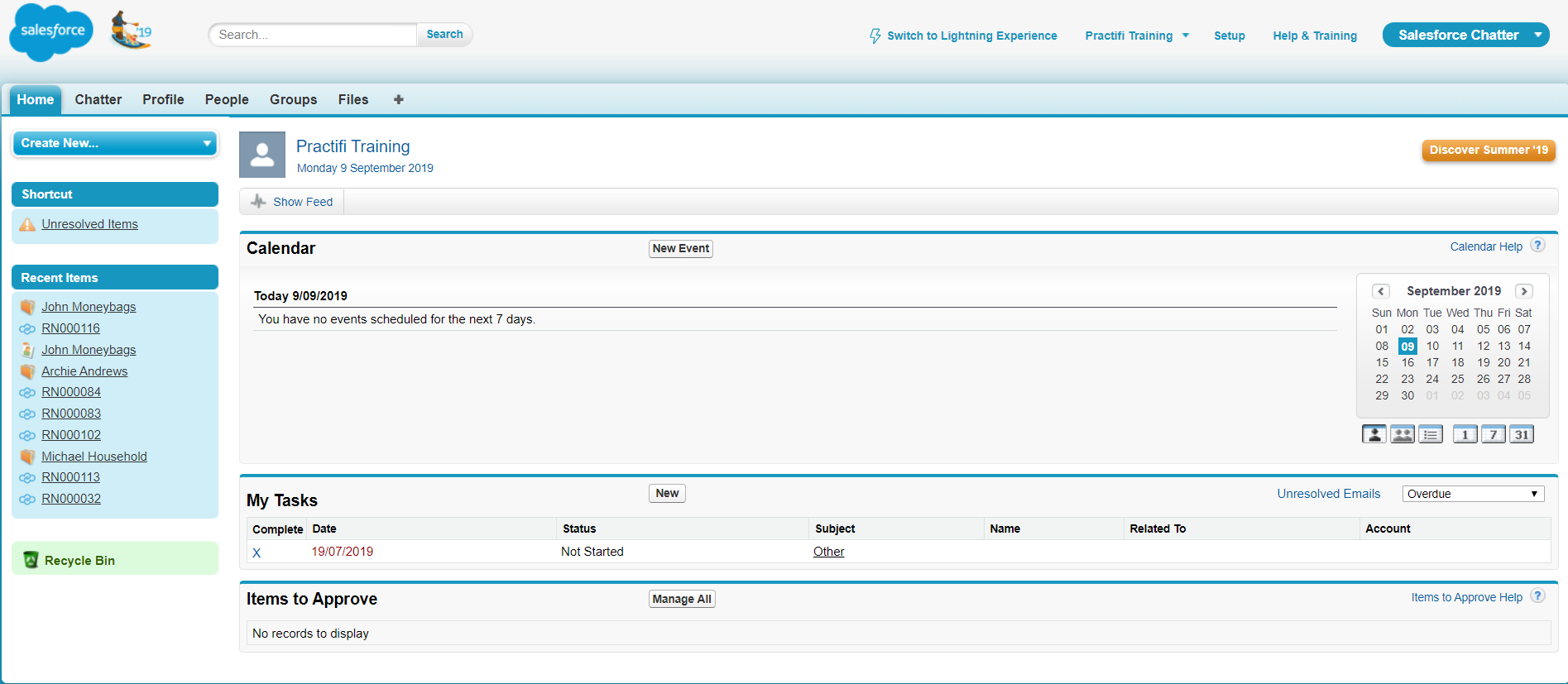 Click on User dropdown > My Settings

2. Click on "Display & Layout > Customize My Tabs"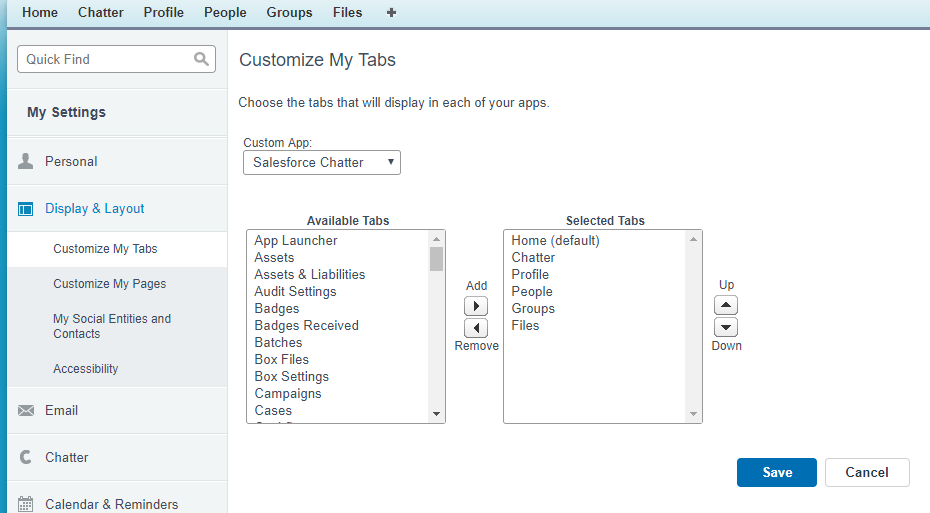 3. Choose "Practifi SPA" from the drop-down: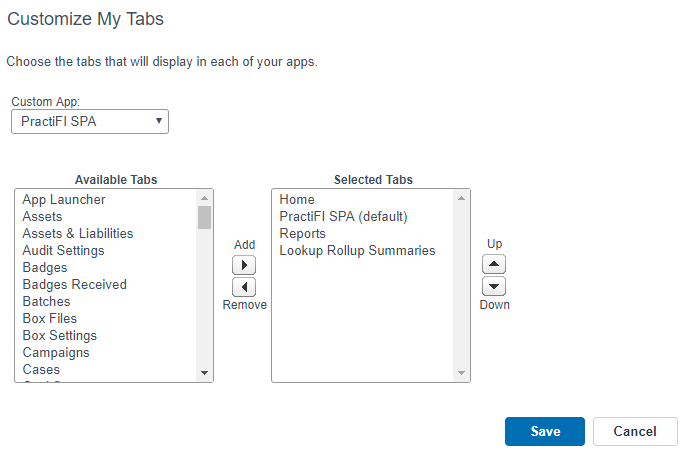 4. Remove the PractiFI SPA (default) and hit Save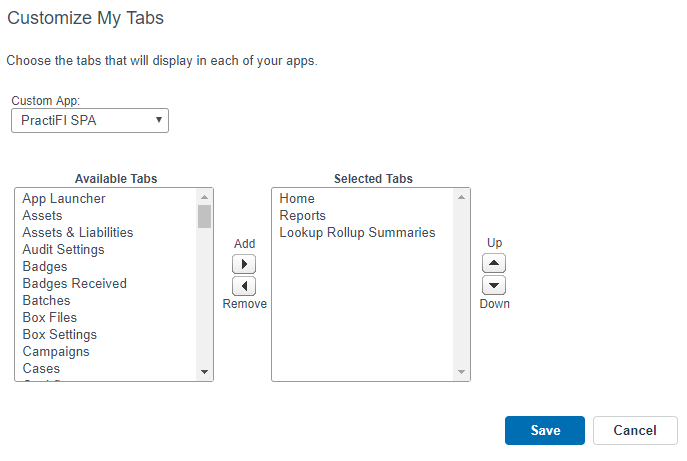 5. From the drop-down menu on the Salesforce App Menu. Choose the "Practifi SPA" menu item: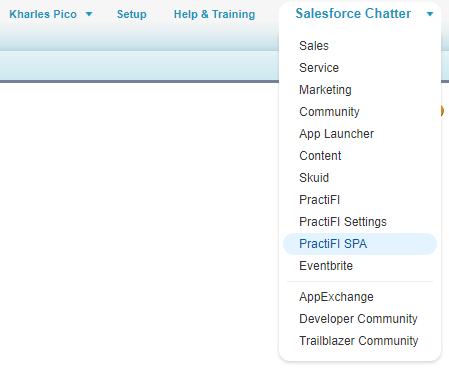 6. Navigate back to the Customize Tabs screen: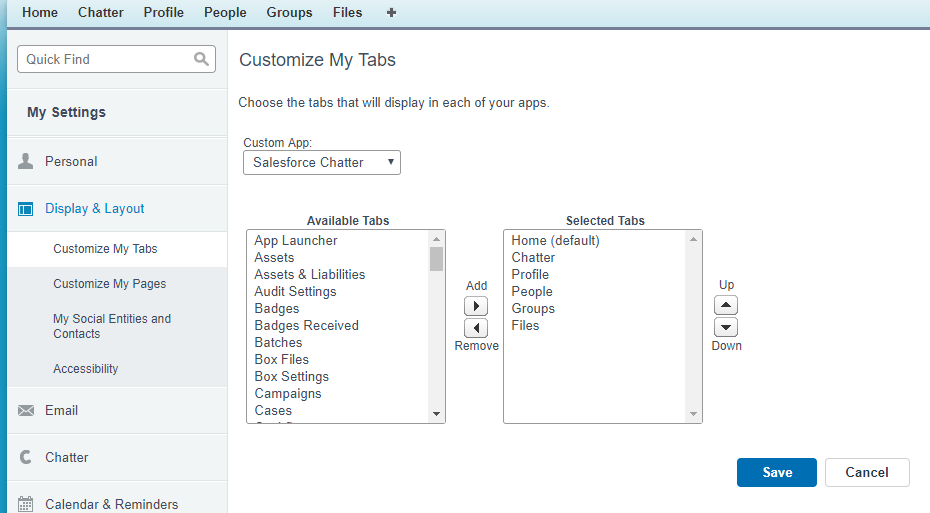 7. Click on User drop down > My Settings

8. Click on "Display & Layout > Customize My Tabs". This should automatically populate with the "Practifi SPA"
9. Add the Practifi SPA (default), and place it to the second selection by using the Up arrow.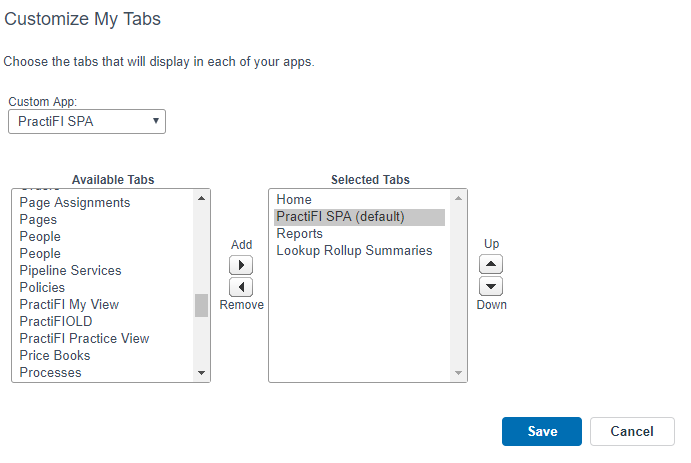 10. Hit Save
11. Log back into Practifi. It will now default back to the Practifi At A Glance landing page